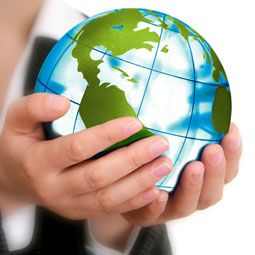 Flaunting a blend of Chinese, Malay and Indian cultures, damp jungles of orangutans, sandy beaches, luscious cuisines, large rivers and majestic peaks, the beauty of the peninsula lies in the fusion of it all. Introducing Malaysia, one of the safest and most exotic countries of south East Asia. Have a look at the must-visits to this natural wonder:

Sepilok Orangutan Rehabilitation Center: The Sepilok Orangutan Rehabilitation Center is one of the four Orangutan sanctuaries in the world. Established in 1964, the area covers 40 sq. km. This is a home to orphaned and injured orangutans, and you may be lucky enough to spot one during feeding time. Apart from watching Orangutans, the reserve has several walking trails which allow you to explore the sanctuary further.
Imbi Market: Dubbed as the popular Imbi market, the Pasar Baru Bukit Bintang is known for the couthy and pleasant atmosphere. You can find several locales warmly welcoming you to their stalls serving delectable Crispy Popiah, oyster and peanut congee and creamy mini egg tarts.
Danum Valley Conservation Area: Home to orangutans, bearded pigs, flying squirrels, proboscis monkeys and the pygmy elephant, the Danum Valley is a damp, squawking area of lowland and arboreal surprise.
Georgetown: Georgetown, with a range of Indian temples, bustling shops, broad avenues, countless fortune tellers, is an amazing place to stroll around. Numerous hotels and restaurants in the area make the stay in the city totally comfortable and convenient.
Cameron Highlands: Come to Cameron Highlands, if you want to see blue peaks of alpine mountains, acres of tea plantations and series of cascades. Having an altitude of 1829m, the temperature at the highland seldom falls below 10°C or goes above 21°C.
We are one of the leading movers and packers in Singapore known for making your Singapore to Malaysia moving experience hassle free and comfortable. We have a well-connected and well organized network to give you an effortless and convenient moving experience to Malaysia at competitive prices.