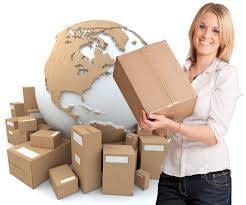 Most of the reputable moving companies offer storage services for the convenience of their clients. These services are available for temporary as well as long term. Not only are these services efficient and flexible but also very cost-effective. Moving companies provide the facility to hold and store your household items or your office content at a small monthly rent till you want them either to move to your new destination or keep it safe till you need them.

These storage services provide climate controlled storage units to ensure the safety and security of your belongings. They prevent the stuff from getting damaged by extreme weather conditions, theft and other factors. Some of the moving companies even offer storage facilities for automobiles, boats and RVs.
Other than high end security and enhanced technology for the safety and security of your belongings, many storage services also offer insurance to your goods. With this, you can be sure that your valuables are compensated fully, just in case the inevitable happens. These units are monitored by CCTV cameras, fenced walls and 24/7 security guards that ensure the safety and security of your belongings.
The type of storage that you choose depends upon the kind of goods that you possess. For example, you need a damp-proof environment for your fragile items and important papers and documents. So, it is wise to make a list of all your belongings that you want to store before you choose the company to make sure that they provide you the facility as per your requirements.
Another thing that you need to decide is the actual amount of space that you require to store your goods. Most of the storage providers have storage spaces that range in size and they charge you on monthly basis.
The easiest way to find the best storage services in Singapore is browse the Internet. You can also ask your friends and closed ones for recommendations to get high end storage services at affordable charges.