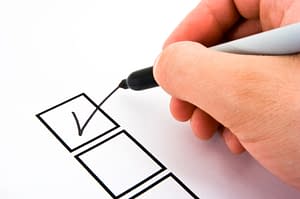 Astro Movers Reviews – As customers, your feedback is extremely valuable to international movers, and to the moving companies that work hard to international moving service on your moves.
By posting a review you understand and agree that:
You must have been a customer of the international company you are reviewing.
You should submit only one review per move/transportation per company.
Do not post "play-by-play" reviews.
International moving companies may NOT submit reviews under any circumstances.
You, as the poster of the review, are responsible for the review content.
Why should you write moving company reviews? Why should you take your time to write an in-depth review about the moving company you used?
If you've suffered from terrible international movers, so it's your responsibility to let the world know about that international mover. Same goes for if you have a wonderful experience with a great international moving company, then you need to write your reviews about that international mover who provided you best and trust worthy with quality moving services
When you write about international movers review, you give people valuable information about moving company that they might consider using. When you do write about the international movers review, make sure you include the following things:
Time, Date, Starting and Final Destinations: This will help people understand where and when the moving company operates.
First Impression: This is an important factor when judging character. Let everyone know how you felt. Where they courteous? Did they help you with what you needed? How did you feel when you first spoke to a representative?
Before the Move: If you had a question prior to moving day, did they answer your question or just ignore you?
Moving Day: Did the movers arrive on time? Were they courteous? Did they work hard? These are extremely important factors to mention because most moving problems happen on moving day.
Delivery: Did you receive your stuff on time or was it a day late? Have they still not delivered anything?
Post Move and Problem Solving: When you tried contacting the company to discuss some problems you had with the move, did they resolve your issues or did they just ignore you?
This information is extremely useful to anyone doing research on moving companies.
Don't be the one to not review the moving company you use because you don't want to be the one lacking information when you need to make a purchase or use a service.
We are very thankful to our customers for Astro Movers review.
Here are a few good reviews by some of our happy customers:-
Astro Movers Review by Jack: My name is Jack. I m from China but previously I was living in Singapore because I was doing a job in Singapore. In 2019, I decided to quit the job and start my own business in China. But the main problem was how to relocate to China, as I had personal belongings, furniture, personal effects, 40 boxes, etc. I heard about Astro movers. First, I was troubled about the safety of my belongings but by taking service from Astro movers, all my doubts and troubles went away. They provided me with the best and safe service. Now, I highly recommend Astro movers. Anyone can take their service without any doubt. They are the best movers in Singapore.
Astro Movers Review by Thomas: Great service they have provided me. I recommend their service. They are the best. I have to relocate to India in Bangalore. But was quite difficult for me to move with all my personal belongings. Then I hired Astro movers and believe me they did their job perfectly. They sent all my personal belongings and furniture safely to India. If you are looking for good movers and packers then Astro movers is a good choice for you.
Astro Movers Review by Lee: They offered me quick, safe, and affordable packers & movers service. In the starting, I was a little bit doubtful but they removed all my doubts by their great and timely service. I had to move to Canada in BC. They safely took my heavy boxes, personal belongings & furniture and charged a reasonable price.  So, I did not have to take much burden on my pocket.
Review by Frank: Great service. Honest people they have. Highly recommended.
Review by James: Good service. I recommend them to everyone.