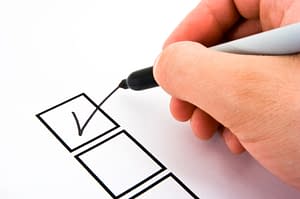 Astro Movers Reviews – As customers, your feedback is extremely valuable to international movers, and to the moving companies that work hard to international moving service on your moves.
By posting a review you understand and agree that:
You must have been a customer of the international company you are reviewing.
You should submit only one review per move/transportation per company.
Do not post "play-by-play" reviews.
International moving companies may NOT submit reviews under any circumstances.
You, as the poster of the review, are responsible for the review content.
Why should you write moving company reviews? Why should you take your time to write an in-depth review about the moving company you used?
If you've suffered from terrible international movers, so it's your responsibility to let the world know about that international mover. Same goes for if you have a wonderful experience with a great international moving company, then you need to write your reviews about that international mover who provided you best and trust worthy with quality moving services
When you write about international movers review, you give people valuable information about moving company that they might consider using. When you do write about the international movers review, make sure you include the following things:
Time, Date, Starting and Final Destinations: This will help people understand where and when the moving company operates.
First Impression: This is an important factor when judging character. Let everyone know how you felt. Where they courteous? Did they help you with what you needed? How did you feel when you first spoke to a representative?
Before the Move: If you had a question prior to moving day, did they answer your question or just ignore you?
Moving Day: Did the movers arrive on time? Were they courteous? Did they work hard? These are extremely important factors to mention because most moving problems happen on moving day.
Delivery: Did you receive your stuff on time or was it a day late? Have they still not delivered anything?
Post Move and Problem Solving: When you tried contacting the company to discuss some problems you had with the move, did they resolve your issues or did they just ignore you?
This information is extremely useful to anyone doing research on moving companies.
Don't be the one to not review the moving company you use because you don't want to be the one lacking information when you need to make a purchase or use a service.
We are very thankful to our customers for Astro Movers review.
Here are a few good reviews by some of our happy customers:-
Astro Movers Review by Jack: My name is Jack. I m from China but previously I was living in Singapore because I was doing a job in Singapore. In 2019, I decided to quit the job and start my own business in China. But the main problem was how to relocate to China, as I had personal belongings, furniture, personal effects, 40 boxes, etc. I heard about Astro movers. First, I was troubled about the safety of my belongings but by taking service from Astro movers, all my doubts and troubles went away. They provided me with the best and safe service. Now, I highly recommend Astro movers. Anyone can take their service without any doubt. They are the best movers in Singapore.
Astro Movers Review by Thomas: Great service they have provided me. I recommend their service. They are the best. I have to relocate to India in Bangalore. But was quite difficult for me to move with all my personal belongings. Then I hired Astro movers and believe me they did their job perfectly. They sent all my personal belongings and furniture safely to India. If you are looking for good movers and packers then Astro movers is a good choice for you.
Astro Movers Review by Lee: They offered me quick, safe, and affordable packers & movers service. In the starting, I was a little bit doubtful but they removed all my doubts by their great and timely service. I had to move to Canada in BC. They safely took my heavy boxes, personal belongings & furniture and charged a reasonable price.  So, I did not have to take much burden on my pocket.
Review by Sam: Efficient and Friendly Movers :I have just got my internet connection in my new home so I can write a review for Astro Movers. I wouldn't have been able to move my furniture and kids' toys from Singapore to Toronto without Astro Movers. Not only did they have a transparent pricing policy (no hidden costs) but they also communicated with me until my belongings were delivered. The staff is friendly, polite, and extremely professional. I was so impressed with the way they handled my move not just in Singapore but also in Canada. Everything was perfectly executed. Kudos to the Astro Movers team.
Astro Movers Review by Frank: Happy and Satisfied Customer: I had a very good experience with Astro Movers. Even though I was moving internationally, I procrastinated with the packing. I was so grateful that Astro Movers offers packing services. The packers helped me pack my things efficiently and I was able to get rid of many useless items I had collected over the years. The packing was done properly and fragile items were safely wrapped in bubble wrap. When I received my belongings four weeks later, Astro Movers helped in unwrapping the items and putting them in their correct place. That made me very happy and satisfied. I recommend Astro Movers to anyone relocating overseas. They are efficient, friendly, and extremely professional.
Review by Tina: Price Worth the Service Provided: International moves can be pretty expensive and that is why I had a lot of trepidation when using Astro Movers. I am glad I went with my instincts. Not only was the move affordable but it was handled beautifully. Between packing and shipping my belongings, Astro Movers stayed in constant touch. The pricing was transparent and the staff extremely helpful. Considering the number of things I wanted to move, Astro Movers was one of the most affordable movers in town. I am happy I used their packing and moving services as it worked out cheaper than I anticipated. I would definitely recommend people to use Astro Movers if they are moving overseas.
Astro Movers Review by Graham: Made International Move Less Stressful – When my company transferred me to Dubai for a 2-year assignment, I was stressed as I know international moving can be quite tricky and complicated. I wanted a moving company that could make the move without a problem. I chose Astro Movers due to the positive reviews and I am glad I did. While the company was paying for the relocation, Astro Movers did not go overboard with the cost. The packing staff came and packed the items I wanted to take quickly and efficiently while the moving staff loaded the trucks without delay. The entire packing and moving hardly too any time. I signed the necessary documents and a few weeks later, I received the items. I highly recommend Astro Movers if you are relocating. They make international moves hassle-free.
Review by Su:Efficient and Friendly International Movers When I decided to quit my job in Singapore and relocate to Manchester, UK, my worry was finding the right movers. A friend suggested Astro Movers and I am glad I took up his recommendation. The company provided me all the packing materials for an affordable cost and the moving staff came at a time fixed by me. They loaded the truck quickly and I was informed of the ETA. Throughout the move, Astro Movers kept in touch with me and even after my belongings were delivered to my doorstep, the company called to find out if everything was satisfactory. They handled the customs clearance with ease and not a single item was missing or damaged. I want to thank you for your efficient and friendly service. I truly appreciate it.
Review by Frank: Great service. Honest people they have. Highly recommended.
Review by James: Good service. I recommend them to everyone.