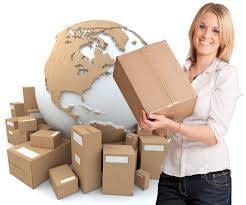 Whether you are moving locally or to a distant place in the country, hiring a reliable removal service is the best way to experience a quick and hassle-free move. The removal services move all your furniture and other belongings to the new place and also help in moving items into storage or a large item from one place to another.

Removal services also help you place the furniture and other items at places where you want them to be. You just need to show them the layout of your new home and tell them where each furniture piece will be placed. Trying to do it yourself can lead to damaging some fragile and precious items.
The removal experts have the necessary equipment and adequate knowledge about packing and moving fragile as well as heavy items with safely and quickly. They make sure that each and every item is packed with utmost care and none of the items get damaged during transition.
For your satisfaction, many removal services also provide insurance on your belongings. You can get your stuff insured right from the point of origin to the destination point. You are provided with a checklist of all your belongings that have to be relocated. You can check the list when they unpack your stuff and rearrange them in your new home.
These services can also help you in moving your office equipment or vehicles. There are delicate and heavy office items that require the right technique and equipment for proper transportation. Driving your vehicle for hundreds of miles on your own is not a wise option. All you need to do is hire a removal service specialized in car removal.
Are you looking for house removal services? The best way to find a reputable removal service is to search online. You can also ask your friends for recommendations as they might have used a removal service some time.