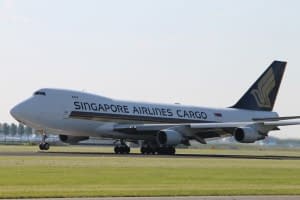 Packing and moving is a stressful task and it becomes more hectic when you have to move to another country as you have to deal with all the paperwork involved. Hiring an international moving company reduces your stress. These companies offer a complete range of services including packing, loading and transporting everything from personal cars to large shipping containers.

International moving companies have all the necessary knowledge about the regulations
and laws related to customs in most countries. They have an expertise over air freight shipping and help their clients with all the paperwork involved. Professional international movers take care of your move and guide you at every step.
However, selection of an international moving company should be done very carefully. There are certain necessary factors that need to be kept in mind to make the right choice. Here are some of them.
The company that you choose should have a good experience in the moving business. It is wise to have a thorough knowledge about the company. With an experienced moving company, you can be sure that you will get reliable international moving services at reasonable charges.
Decide on the kind of service that you need. Whether you need help in relocating your family or you are looking for a complete range of moving services. Moving companies charge you based on the services that they offer.
You should also ask various international movers for moving quotes. This will help you narrow your choice and also get some good deals. Ask them to specify exactly what they will cover and what not. Make sure that insurance is included in the moving costs.
Every country has its own rules and regulations when it comes to international moving. The company that you choose should have all the necessary knowledge about any type of restriction or tax on shipped properties. The movers must have legal credentials including the international driving license.
If you are looking for the best international moving company in Singapore, the best way is to browse the Internet.