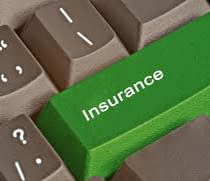 There is difference between full replacement value insurance – valued inventory and Full Replacement Value – Lump Sum. The main difference is that with Full Replacement Value – Valued Inventory, you need to list each and every item that you are moving and need coverage for, and declare the replacement value amount of each item. Items not listed under this option are not covered; however, to fully insure your shipment, you need to list all items being shipped.
Astro Movers authorized Comprehensive Insurance company offer you the option for full Replacement Value – Valued Inventory for Interstate shipment (from one state to another), Intrastate (within the same state or country) and International shipments.
With Full Replacement Value – Lump Sum insurance, you can simply declare a lump sum amount, reflecting the total coverage you desire for your shipment. With this option, you only list those items that are individually valued at $500 or higher. These items will be considered as part of the declared lump sum and not calculated as additional value, as long as the total value they are declared for is not higher than the total Replacement Value declared.
At Astro Movers we always suggest the first option to our customers to protect their valued items.
Call our sales consultant at 67912488 or email enquiries to sales@astromovers.net