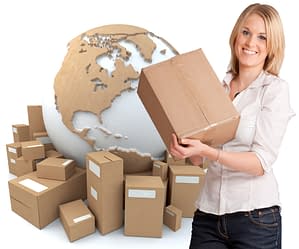 If you are going to relocate, hiring international packers and movers is the first and most important task for you. But finding a suitable moving company is not a simple job. There are large numbers of international movers and packers in Singapore and all over the world. So it is very difficult to get the best international movers and packers. You must have to do research work and invest time in hiring professional packers and movers. This article will provide you some basic things that will help you to find right moving company according to the budgets and needs.
In hiring moving company, company registration is the most important issues. Since, there are many fake agencies are also involved in this business and they can cheat you for making some money. So you should always hire expert packers and movers who have registered for offering packing and shipping services.
These days, most of the movers have their own websites where you can get detail information about their services and charges and hire them. But you should personally visit the moving company's nearest branch at least once before hiring them. Take detail information about their resources and employees. Meet from representatives and discuss about your relocation job and invite them at home for inspection before moving.
Always look for two years or more experienced packers and movers of the city. You should also not hire the most expensive and experienced agencies because they can charge more amount due to their market value. A company with two years experience can be the ideal option for budget relocation services.
Most of the reputed packers and movers also offer insurance coverage for shipping goods. Insurance is an additional service and you will have to pay extra amount of money but it will make your relocation completely safe and risk-free. So always hire moving company that provides insurance coverage. If you are going to move to long distance place, plan your move with adequate insurance coverage for risk-free shipping of goods.
Before hiring any moving company also ask for complete written agreement about relocation. It includes all the important and terms and conditions like offered services, charges, schedule of relocation, goods delivery time limit, insurance coverage policy details and several other important issues. You should read this document carefully and if any confusion immediately meet from the company's representative and if everything satisfactory and within your budgets you can hire the moving company.
These are the some basic things that you should consider in hiring a professional moving company. If you are going to relocate and looking for expert movers, please consider these simple but important tips in your search.