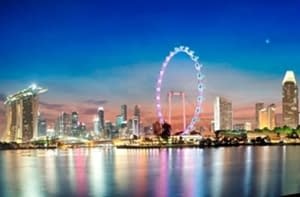 Moving with your family within the city of make international move can be tedious and costly process. There are so many tasks involved and each of them has to be tackled timely and efficiently and sometimes unexpected events may occur during the move. That is why you should consider hiring best international movers. If you have found a good international moving company that means your removal will be properly assisted by the particular professional help.
The Search
First of all, while you are searching for a moving service provider, gather as much information on potential movers as you can. You can start by asking your friends and colleagues whether they can recommend you a particular moving company.
The Planning
Confirm that all of your furniture is properly listed on mover's inventory. Then when it comes down to the planning, what you could do is again ask for the advice of the moving company. A reputable moving company will make a schedule taking into consideration your own preferences and flexibility.
The Actual Moving
When you finally reach to the packing part, you will be asked to provide a list of all the things that you will want to transport to your new home. A good moving company will make sure that you have not missed a thing and will continuously observe your actions so as to allow you to make the necessary preparations for the packing process.
A good international moving company will consecutively provide you with reports on the services done and services paid for so that it can assure you again and again that everything is okay between the relations of you and them.