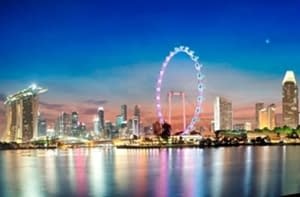 The Singapore movers are very competent in carrying out the mundane task of relocation easily. They provide their services worldwide and provide professional packing and unpacking services to their customers. The Singapore movers make sure that they deliver their best that too within the budget of their customers. They provide many premium services like disposal services, handy man services, insurance coverage and electrical/mechanical and carpentry works.
They assist you in both residential as well as commercial relocation and handle all goods ranging from machineries to explosive cargoes. . The Singapore movers make use of high quality materials for packing and deliver the products at the doorstep. Apart from packing and unpacking goods, they also assist you in other tasks such as hanging the curtains and paintings on the wall.
It is very necessary to choose the right moving company that has a good status and a track record. They must provide consistent services and should be able to make your relocation task easy. The movers must ensure the safe shipment of your personal belongings and must provide the best plan for relocating your house or office with negligible disturbance.
Professional movers manage every aspect of your relocation with great determination and provide reliable services to their customers. Excellent work is done by the staff here and they reduce the stress of the customers by taking over their responsibilities and perform all the tasks in a smooth manner. To them their main priority is the customers and they are very respectful and committed towards their work.