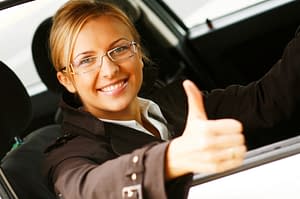 Choosing a moving company is one of the biggest decisions to make during a move, and while it's important to ask questions some details can only be learned from experience. Are you unable to get a personal recommendation from friends or family? Thankfully technology allows us to share our experiences with others via online comments and reviews, so you don't have to actually know someone to get an idea of what they thought of any particular moving company. Everyone should be encouraged to read and write about moving company reviews, and here are our tips for writing (and finding) an objective and helpful assessment.
What to include in a Moving Company Review:
No need to get too specific but letting others know generally when and where you moved will help identify similarities between your move and theirs (long distance or across town, summer or winter, etc).
Customer service and impressions of the staff were they courteous and helpful?
Did they follow through on special requests, answer questions thoroughly, and pay attention to detail? If you had any negative concerns, how were they addressed?
Punctuality Were they on time for all appointments including the estimate, moving day, and delivery?
How did they handle delays beyond their control, like traffic or inclement weather?
Anything unexpected where there any surprise charges, unusual operating procedures, or other unexpected elements you encountered along the way?
Assessment of the completed job and summarized into one or two sentences.
Did they get the job done in a satisfactory manner?
Would you use them again or recommend them to a friend?
Did you think the cost was fair?
By simply adding your review you are helping millions of people just like you to choose the better company. Write a review and review your company fast and easy in less than 5 minutes. Review a moving company by writing the movers name above. No matter if it is a bad or a good experience, publish your comments, testimonials, complaints and consumer reports.