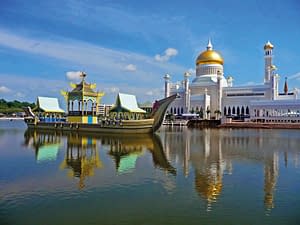 People immigrate to Brunei for different purposes. Some people immigrate to Brunei for work. Others move to Brunei to have a better life and seek out Brunei citizenship. In case you are planning for move to Brunei, you will need to find a reliable and trustworthy international moving company.
Relocating to Brunei can be a challenging experience. Find international movers in Brunei to assist in your relocation. International Moving Services to Brunei will be an important component of your relocation wherever in the world you are headed to.
The most important cities of Brunei are Bandar Seri Begawan, Kuala Belait, Muara and Seria. Seria is the heart of the oil industry of Brunei, most of the expats live in Brunei, especially expats from the United Kingdom and the Netherlands. Dutch oil company Shell has their Brunei headquarters in Seria and most expats who work at the Shell Company live in Seria in the Jalan Utara area.
The international moving companies have years of experience with moves to Brunei. You can avoid the stress by letting the movers manage the hard work. Conveniently compare international moving services in the comfort of your home.
Astro Movers is a quick and easy way of finding and comparing international moving companies that can help you with your relocation to Brunei. By using Astro Movers you will save both time and money, because Astro Movers allows you to compare international moving quotes from up to six experienced moving companies at once without any obligation.
By only one request you will receive up to six moving quotes from experienced international moving companies. By comparing quotes that you receive, you can more quickly see the different services that are on offer from the different companies.