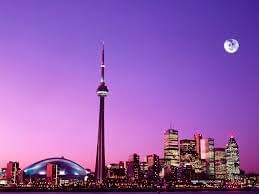 Moving to a new place can be a little unnerving. Hundreds of people move to Canada each day from various locations across the globe.
It is an exciting step when you decide to move. It is a step that involves many decisions, and one of the most important decisions will be that of choosing international moving service provider. At Astro Movers we would like to make that important decision an easy one. Our company is based on the concept of giving quality moving service and care to your most valued possessions at an affordable price.
If there's anything more difficult than moving across Canada, it's moving worldwide. Adding to the burden of global relocation is the fact that few moving companies are capable of shipping your belongings worldwide, and even fewer specialize in international moving.
Our experienced and professionally trained moving consultants will ensure proper coordination and handling of your belongings throughout your move, and our computerized dispatch and communication systems allows us to track your shipment at all times.
To help you processing a head ache think that you have to do in international moving, Astro Movers can help you to provide international moving services to Canada also shipping services. We can take care of a lot of complications, along with loads of paper work such as Customs Clearance, Immigration etc.
When considering what moving company to use for your move to Canada, we hope you will consider Astro Movers. We can move you across the street, across the province or across the country.  Please contact us for a quote on your next move. So, visit our website immediately and get the free quotes for your moving plan.