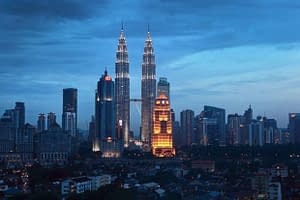 Are you ready to relocate to Malaysia, a popular expat destination and a great country to live in? To make the most of your expat experience, try to be well-prepared before heading off to Malaysia! There is a steady flow of expats moving to Malaysia.
Moving, whether for work or personal reasons, is never an easy transition because beyond the emotional aspect, a big part of the process involves key physical adjustments. While the former is something the mover needs to work out on his own, the latter is an activity he could easily get help with as there are plenty of companies in Malaysia which provide professional relocation services on both a domestic and international scale.
There are many moving companies available to suit the different moving needs of different individuals or companies. There are moving services or moving helpers available for small movers ranging from a rental truck to storage rental or for the big movers ranging from full service movers to self-service movers.
However, for moving that involves other countries, international moving services are also provided by the moving services providers. As for companies who are relocating to another office, there are always corporate relocation services or business relocation services available. As moving offices can really be a tiring and exhausting project, it is better if it is done by professionals to protect the items and equipment while ensuring a smooth transition.