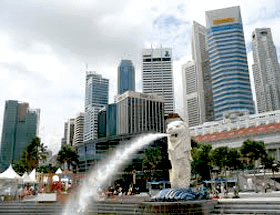 International moving can be both one of the most exciting and most stressful experiences of your life. The trick to a painless move is to prepare your bullet-proof moving plan well ahead of schedule and to execute your plan when the time comes. A good international moving service provider will help relieve you of any moving woes that may come your way. If you'd like to know how to find international moving service in Singapore just follow these easy steps.
If you want to move with the help of a moving company, you will have to spend money for your move, but you will save yourself from the stress of having to move your boxes, drive a moving truck, and unload your boxes. Finding the international moving company is a big commitment so you need to do your research carefully.
Get as much information about that international moving company as you can. Try to pick international moving company that has been in business for at least ten years. Ask about the included services, and for a list of references.
You'll need to have the company's DOT and MC license numbers to do this and  also make sure that moving company have insurance to do it, and don't use a company that will only give you an estimate based on cubic feet.
If you really want to find the best international moving service company in Singapore, you can arrange to have a meeting with international moving service provider and make an assessment and pick the one with the best service and best prices to get the fast and professional moving service in Singapore.