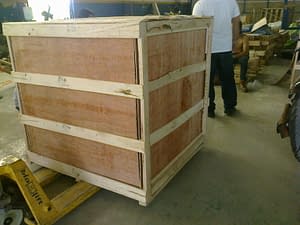 If you are planning for moving to Thailand, there are a number of things you can do to control your moving costs. To find moving services in Thailand is the key to an economically successful move. Conversely, no organization will ensure that your move progresses slowly, and that you will pay top dollar for your relocation.
Make sure the movers have a clear path in the house and outside as well. If movers have to move things out of their way, or clear off furniture prior to moving it time will be lost. Also, make sure the path is clear for the truck to park as close to the residence as possible. More distance to the truck results in more time expended on the job and more cost for you. In addition, if your children are present during the move, you should make sure they are not in the way of the movers or playing around the truck. A truck ramp is not a safe place for child play.
You should be sure to be at the origin location when the crew arrives, or have a representative available if you cannot be present. There is paperwork that must be signed prior to commencing the job, and your presence at the beginning of the job will ensure the movers understand how the move should progress. You should also be present at the offload, especially if you want to have your goods placed where you want them.
If you move all your belongings yourself in Bangkok, in a taxi or a friend's car, insurance is not included. If a moving company does it for you, and something gets broken, their insurance company will pay for repairing or replacing it.
Moving to Thailand doesn't have to be difficult, just follow these easy tips and choose a good international moving company or relocation service to Thailand, and you should have few problems.