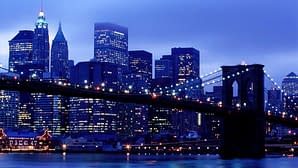 Not all moving companies are the same. Although many are legitimate, there are some who attempt to take advantage of their clients. There are more than 5000 moving companies and countless more moving labor provides in USA alone.
To have the sense of the industry, there are many types of moving companies that can do the job for you. If you are moving from one state to another state, so you need to find local moving services.
Get a written estimate from several movers. Be wary of very low estimates. Some companies use the low price to get a contract and later ask for more money before they will remove your belongings from their truck.
Make sure the mover has an operating license. For moves from one state to another, visit protectyourmove.gov to verify a mover's license. For moves within a state, check your state, county or local consumer affairs agency.
Make sure the mover has insurance. If furniture is damaged during the move, the mover's insurance should cover it. Ask how to file a complaint if there are limits to the coverage.
Check the mover's track record. Contact your state or local consumer protection agency or Better Business Bureau to see if there is a history of complaints.
In weight-based estimates, the moving company will provide an estimate as to the potential overall weight of the entire shipment on the move date. The customer will be required to pay the bill based on the overall previously agreed price per pound.