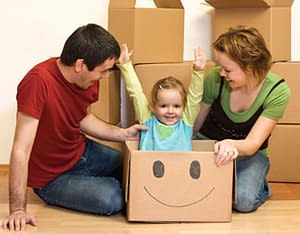 When it comes to professional household goods relocation, most people think of traditional van services as the primary method for moving from one location to the next; and, while it remains one of the most common ways to engage with professional movers, traditional van service is not without its limitations.
For example, if you have ever tried to move during the summer months, you know that it can be challenging to schedule a moving company, due to the limited capacity of most traditional van services; and, in the event that you are unable to find a relocation company to accommodate your desired move date, you may end up rescheduling the move for a time that isn't the most convenient for you. This can put other elements of the relocation in jeopardy such as the rental or sale of property, the start date for a new job, or even school enrollment for your children.
We, Astro Movers can understand that you have many choices when it comes to choosing a International Relocation Services in Singapore.  We also know that the complexity associated with cross-country, or even cross-town moves, can add stress to their already busy lives. This is why we are committed to offering a suite of products and services that are designed to make any household goods relocation, regardless of size or location, as seamless and efficient as possible. In fact, we believe that after looking at what we have to offer, and comparing our relocation services to our competition, you'll find that King Relocation Services to be a cut above the rest.