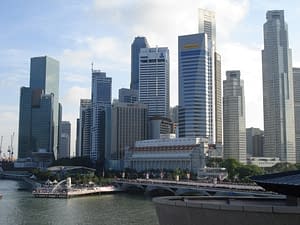 A moving company, removalist, or van line is a company that helps people and businesses relocate their goods from one place to another. Typically they use moving vans, but for international moves or where storage is required, they may use special containerized vans or shipping containers.
National companies are typically organized with local branches or affiliated agents. That affiliation may be in the form of a franchise, wherein the local agent is a franchise of a national company, or a cooperative, wherein the local agent owns a share of the national company. There are also many small independent moving companies which operate within any given local area
Embedded within the moving industry are the services of truck/trailer/moving equipment rental companies and companies selling moving supplies for people who want to pack and move themselves. Then they use a professional mover to load a moving van, drive it to the new residence and then unload it there.
These international removalists in Singapore are often considerably less expensive than full service moving. The key difference is that much of the liability for damage falls on the customer when they utilize these services. The carrier is generally only liable for damage resulting from traffic accidents or other damage that occurs to the trailer after they recover it.
Moving is a traumatic business, even within the same country, and international moves can be even more stressful. So let Astro Movers take away all that strain. Even if you wish to keep costs down by doing a self-pack and self-load, once you put yourself in the capable hands of their team of removal experts, they are on-hand every step of the way, door to door, and you can put your worries behind you.