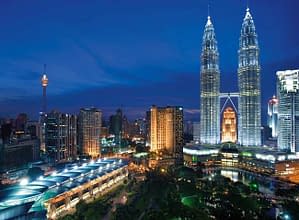 More often than not, people would tell you that you really need to take some risks if you truly desire to become successful in life. When you hear this, you get to realize that you are simply better off living in a whole new different place as great opportunities no longer exist in your current location. If a great opportunity exists in a different country, you might as well not let it slip away and consider moving to that certain area with the assistance of international movers. If you're planning to move from or to Singapore, international relocation services can help you out in making that move effortlessly.
With the existence of the internet, you can easily find international moving companies at your fingertips. All you need to do is conduct a simple research online. In just a few minutes, you will be able to pull-up several different moving companies.
It would really be great if you can find the cheapest quotation for your moving needs. However, the cheapest quotation does not generally mean that it is your best option. Make sure that you check your options so you will be able to get the best value for your move abroad.
Remember that unexpected accidents may take place during any relocation. So, right before hiring a specific international moving company, give some thought to acquiring a plan that has the best insurance coverage. This would certainly give you a peace of mind knowing that you can still recover something if anything wrong happens during the move.