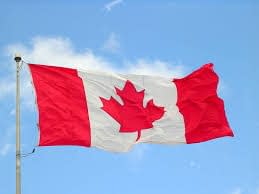 Moving to a foreign country is a huge undertaking and could be a challenge. Moving to Canada though should not be that difficult because there are clear immigration rules applied and many international moving companies can help you to find the right information. Immigrating to a new country could be one of the most exciting and rewarding events in your life so don't let the details you don't know stop you. Make moving to Canada easy with this checklist and enjoy the places you have decided to visit.
Immigrating To Canada
Relocating internationally requires great organization and planning. After you have figured out where you want to move, you should check the country immigration requirements first.
To live in Canada you have to become a permanent resident, you can't just become citizen. Once resident, in about two years you can become Canadian citizen. You will find six different permanent resident categories and you can apply for the one that best fits your skills.
Moving to Canada you have to contact international moving companies and talk to them in details about your international move. You have to be able to understand you key responsibilities in terms of documentations requirements for relocating and the customs. Once you get the main info, you should consider your budget in order to estimate your Canada moving cost.
Make sure you research your movers and read moving reviews. Then, when you settle with international moving company you have to decide whether the movers will pack everything or you want to pack things yourself. When moving internationally, you have to have clear labels what was packed by you and what by the moving company and the content must be listed.
Before all that though, you have to provide the moving agent with copy of your Canadian work visa and confirmation of residence status, valid passport and birth certificate and two copies of the inventory list. If you are shipping a motor vehicle you must present a copy of the title for the Canadian Customs and the original to the shipper. Thus, you see that there are many specifications and requirements when moving and you should discuss all details with your international movers.
To ensure yourself a stress free relocation to Canada, you should talk to a professional moving agent that will help you plan and organize your moving to Canada. Making up your mind to move could not be the easiest decision.
Let us know if you have any questions or concerns about Moving to Canada. We can help you with your international moving tips and advice and point you in the right direction.