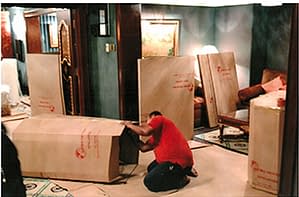 Hiring a moving company in Singapore when you are moving to Malaysia can make the process of moving much easier. Different companies offer different moving services and rates, so check with several companies to make sure they have what you need. The cost is not the most important thing. The cheapest moving company will not necessarily be the best, so find the best company in Singapore to save as much money as you can during a move; you also need to make sure that you can trust the company moving your precious belongings.
Make your reservations for movers two to four weeks before your move day. Avoid mixing items from different rooms in the same box. Use wardrobe boxes to make closets easier to pack. Clothes in drawers can be placed in suitcases. Use only small boxes for books. They get very heavy, very fast. For large appliances be sure to check your owner's manuals to see if there are special instructions for moving.
Many of us work every day or having more busy life and planning for moving is one of the concerns for people who has limited time to pack things. Don't worry if you do not have time to pack for your move. You can choose Astro Movers as best international moving companies in Singapore who offers moving service to Malaysia from Singapore at very affordable price. We can attend to all your needs and you can fully entrust your goods and prestige to us.