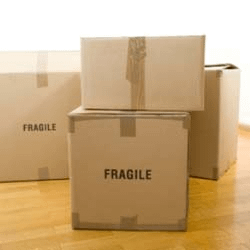 In recent years Singapore with its alluring culture, magnificent facilities and healthy living condition is fast emerging and the most preferred destination to live, stay and work.
Are you looking to settle in Singapore or is looking to shift their base or accommodation in this amazing country?
There are many moving companies that claim their moving in Singapore to be the best in the business but fall short of their claim when it comes to delivering the services, therefore customers must make sure that they check the reputation of the company before hiring it for moving in Singapore services.
Price always plays a key role in determining the choice, some companies lure the customers with their low price deal but they cannot guarantee required quality services, customers needs to safeguard themselves from such movers in Singapore, spending few extra bucks for a world class service is never an expensive deal.
Good and reputed movers in Singapore are aware of the locations and the road maps and they understand the routes well and make sure that they transport goods and materials from one place to another in an efficient and graceful way. The charges of these companies are also very nominal in terms of the services they provide.
Packing and unpacking of stuff can be the most challenging aspect of moving base from one place to another as everything needs to be marked to detail to avoid any kind negligence. Some highly admired movers in Singapore help their customers in packing their stuff with precise accuracy and ensure a safe transit of goods from one place to another.
Moving from one location to another can be easy or extremely taxing depending upon the company that is hired; hence customers must never shy away from asking and clearing their doubts before getting into any kind of the deal with any company. All the documents must be clearly read and if there are certain points that are not clear on those documents customers must ask the companies to explain them properly.
The customers need to thoroughly understand the deal they are getting in, so that they don't end up paying any extra charges or any other undefined demand during the time of transaction. Singapore is a place that re-defines the quality of life in a more elegant and jovial way, so with little bit of care and attention a customer can hire themselves a trusted and dependable movers in Singapore and can enjoy and cherish their stay in this beautiful country with full charm and delight.