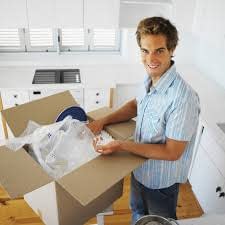 Moving your house is an impeccably hard task, we understand that. And this is why at Astro Movers offers you easy methods of packing everything that you need to transport.
Here at Astro Movers, we offer you reliable and friendly services that not only take your items from one place to another but also take care of your valuables. With an experience of over 20 years in this field, we offer you reliable services that aid your move from one place to another.
What do we offer?
With a vast and expansive list of services, including international moving services, we even help you pack, move and deliver small items. Unlike any other service provider, we offer you a service for small items removal.
Incorporating various modern techniques and making use of modern tools we help you find easy solutions. Here is the process of moving your small items from one place to another:
If you need to move a few items from one place to another, we will send our professionals to your requested location once you get in touch with us.
After inspecting the number of items and the nature of these items, we will help you to pack them in a requisite manner in order to avoid damages.
We then arrange all of these items on a pallet to reduce as much space between them. We do this to assure you that no harm will be done to your items.
After this, your items are skinned with a layer of cardboard and wrapped in a bubble wrap which helps protect your valuables.
Next, we add a heavy duty bag, which is dustproof, weather-proof and essentially weatherproof.
Then to add more security to your items and package, we strap the bag to the pallet in a secure fashion.
Lastly, we load it up on a truck or any other means of transportation offered to you as a part of our service.
We value you and your furniture as well as small items, which is why we offer you some of the most lucrative and secure ways of transporting your items from one place to another. Whatever you need may be, we strive to deliver good results and aim at catering to 100% customer satisfaction.
Why Us?
Astro Movers is one of the most flexible and reliable moving and packing service providers in Singapore. Offering to move a single item too heavy objects to your desired place, we help you find easy shipping methods.
With our help, you can be sure that no harm will come to your valuables, items, and furniture. Find trust with us. Offering you reliable moving services, we offer you a seamless moving experience.
Call our sales consultant at 67912488 or email enquiries to sales@astromovers.net