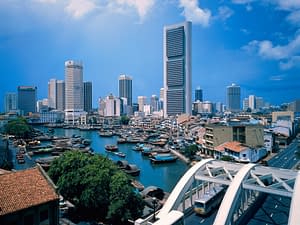 If you are planning to make a move from Singapore to Kuala Lumpur, you may want to consider hiring International Movers. Simply review a few dedicated moving companies and request for free quotations online. Then, take time to look for the best movers that would make your move as smooth and stress-free as possible.
Living in Kuala Lumpur is fairly relaxed, as most residents are pretty laid back. So much so, that one cannot expect contractors, for example, to show up at any particular time unless specifically arranged beforehand. Even then, there can be lots of ambiguity as to what has been scheduled.
Now, there is really no question that you'd hire people who really know what they're doing. Usually, reputable moving companies have many years of experience providing relocation services overseas. They have already built a very good track record during those years. So, prior to hiring a moving company, it's crucial that you check out their profile and know what their clients are saying.
You definitely want to have all your fragile items wrapped or packed safely for the move. With the presence of a professional and dedicated moving company, you won't have to be so anxious about getting your possessions moved safely and securely. Without a doubt, reputable companies already have a good deal of experience of relocating items abroad for a very long time that they have qualified people to assist you in getting the ideal container, baggage services and vehicle for your moving needs
The details that you will get from the company can provide you with many different advantages. You will not have a tough time deciding which company to hire. You would even be able to obtain the best price for your moving needs.