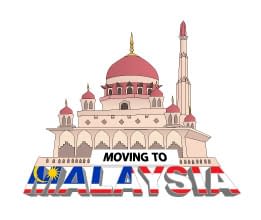 Malaysia is one of the safest countries in the world, a low crime rate, low cost of living, developed infrastructure, friendly locals, beaches, tropical jungles, a diverse ecology that contains 20% of the world's animal species, beautiful tourist attractions, great food, excellent entertainment, international schools for your kids and a good quality of life.
Expats are more and more attracted by the prospect of moving to up-and-coming Malaysia; indeed, the country has become an international tourism and commercial activity hub. Moving to Malaysia is sure to be an adventure; don't let your stride stall by not comparing moving companies early.
By expatriating in Malaysia, you might not be able to find some of the same kind of items that those that you have back home: a conceivable alternative is the transport of your belongings. The transportation of your goods by container will cost on average 450USD and our international mover's partners will be there to guide you throughout the move and the different pricings.
It is recommended to bring light clothing. It is even better to travel light; one does not need to bring too much clothing, as clothes (even designer brands) are a good buy in KL. Be aware that Malaysia is predominantly Muslim; expats are expected to dress modestly when in public and in places of worship.
When moving to Malaysia from Singapore you need to find the best international mover from a huge network of quality removal companies.