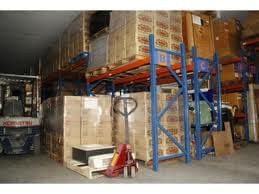 If you are in the planning process of relocating or moving your family, it might seem as though finding a reliable, responsible and affordable moving and storage company is a little overwhelming.  Keep in mind that there are many fly by night moving company out there and staying aware of the best ways to find that right moving company will help save you money and stay away from the moving scams.
There are many moving companies who offers moving and storage service locally and internationally. If moving all by your-self sounds downright awful, it's time to hire a moving service provider.
Hiring the right international movers is crucial to making sure you have a happy move instead of a horrible one. Before you call a moving company, go online to see if you can dig up any dirt – or at least read positive reviews. Check the moving company's complaint history, as well as their standing with the Better Business Bureau.
Once you've narrowed the search down to a few companies, ask for a written estimate from each. This estimate should be based on an actual inspection of the stuff you want to move.
Movers that only offer to give quotes over the phone can often underestimate the total and may try to charge you for the difference.
Take a few minutes and read the moving contract carefully before you sign. It should detail specific rates, liability and delivery dates and claims protection. If you see something that looks suspicious, trust your instinct and ask about it to your moving company.
Once you've signed, keep your copy of the contract until the move is complete, and you've fully unpacked.
Astro Movers offers professional moving and storage services in Singapore to help them save money, get organized and keep their homes in great shape.