When you are looking for moving companies in Singapore to move to the UAE it is important that your needs and requirements are fully understood and adhered to by your moving or storage company. Whether you are moving to Dubai or to a different Emirate the entire move needs specialist planning to ensure that your move is smooth and stress free.
Astro Movers International takes the stress out of the moving process by providing a seamless and worry-free experience. Professionals with a proven track record and extensive experience manage the company in the business of removal and packing to the UAE and Qatar. We carry out hundreds of removals to Dubai wide each year, and are proud to be the movers that businesses and expatriates turn to when in need of a comprehensive service that takes the fuss out of relocating.
We conduct moves throughout the United Arab Emirates and offer safe and secure storage facilities in our own warehouse in Dubai.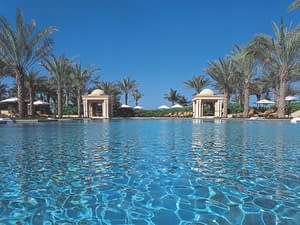 We are one of very few international moving companies who offer moving services in Dubai accredited with the IAA for our quality standards. We are also longstanding members of the International Association of Movers.
We understand that no two moves are alike. Therefore we view every move as a custom-tailored solution with a personal touch. Unlike other movers in Singapore, we have the resources and expertise to treat your property as though it were our own. Every item is packed to ensure the maximum protection of the contents. In addition to that, special care is given to delicate pieces, large works, pianos, etc. by the use of professional lashing and crating.
Why Astro Movers
Astro Worldwide Movers takes great pride in providing an exceptionally service to our clients. We are dedicated to ensuring your piece of mind during your international removal. It is the Astro Movers advantages that ensure we can do this better than all other international removalists.
Global Network: We have 800 offices in over 40 countries that handle moves to and from any major point in the world with the same dedication to quality and care, door-to-door.
Personal Accountability: We assume complete responsibility through a single point of contact that will personally control every aspect of your international removal.
Global Quality: The Astro Movers network operates to world-class standards at every point of contact, underpinned by rigorous service level agreements and effective measures to ensure the satisfaction of our customers.
Global IT System: Our state-of-the-art IT systems allow global visibility of information as your effects move from one country to another to ensure total control*
Local Knowledge: Astro Movers has multi-lingual experts in all major international removal markets. They are people with experience and knowledge who understand your destination and know how to resolve the local issues that might affect your move such as taxes and import duties or just settling in.
We understand that our clients seek a professional service at a reasonable cost, so if you are looking for a reliable yet affordable moving company in Singapore then contacts us today. We will provide you with a free no obligation survey.
We cater to a diverse range of clients and offer specialized moving and relocation services predominantly to the UAE. We take pride in being one stop solution for all your moving needs whether they are for your home relocation or for moving your corporate office. Our company and staff are well experienced and we provide our customers with unrivaled services; moving businesses and homes through domestic or international relocation so get in touch for our surveyor to visit you and provide you with a custom designed moving solution based on your individual needs.
Call our sales consultant at 67912488 or email enquiries to sales@astromovers.net