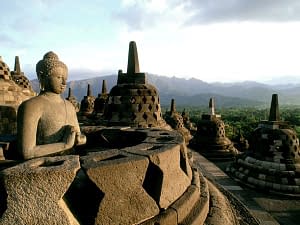 We provide international moving services to corporate and private customers on door-to-door basis throughout Indonesia and around the world. The Company also provides many other specialized transportation, freight forwarding and warehousing for expanding the international business.
We specialize in the art of moving. Our focus is on the customers' wants and needs and we are prepared to go to great lengths to ensure the highest quality service is provided at all times. Every move is treated as a unique operation.
We offer our customers the best in:
•Pre-move survey and consultation
•Move planning and scheduling
•Professional packing at your residence and office
•Special handling of pianos, motorcycles, cars, safes, etc.
•Customized crafting of fragile items and antiques
•Conventional and climate-controlled storage (with 24-hour security)
•Professional fumigation
•Special moisture control systems to minimize the risk of mold and mildew
•Full replacement value insurance
•Pet handling services
•Handyman services
•Customs documentation
•Storage at origin or at destination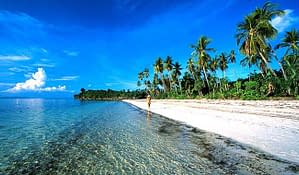 We offer international moving service to Indonesia at very low cost and we also provide relocation services to organizations, families and individuals who are moving to Indonesia. Our professional moving staffs are the most experienced in the business and help with every aspect of your move to Indonesia.
Astro Movers provides the most reliable and the cheapest international moving service to Indonesia with complete door-to-door moving service for moving all your household items to Indonesia.
Astro Movers Relocations Service has been established since 1988 with the branch office in the capital Jakarta.
Global Mobility, Corporate Services & Intercultural Training
We understand that corporate clients are continually enhancing their relocation policies, which means they need to stay informed about industry trends and need instant access to information. Astro team can help. Being experts in global mobility, serving large and small clients, they understand all of these challenges and can share their expertise.
International & Office & Industrial Moving, Storage & Relocation Services
Astro Movers is proud to be a qualified professional moving company with a staff of expert packers and movers trained by experienced professionals. We have modern storage facilities, provide competitive pricing with no hidden costs, and offer a wide range of transit protection options.
Commitment to Quality Service
Astro Movers has earned ISO (International Standards Organization) certification in the majority of its worldwide locations and created a system that is built on ISO processes. External quality audits twice a year ensures that the written standards are upheld and that Astro's customers continually receive high quality service.
QUEST Quality Program
QUEST is our formal Quality Management program. The program is centrally managed by a Quality Assurance Group and is linked to worldwide recognition and reward programs. The program provides globally consistent quality assurance procedures, incorporates formal feedback processes and client-customized Service Level Agreements, as well as automated measurement and exceptions reporting.
Call our sales consultant at 67912488 or email enquiries to sales@astromovers.net