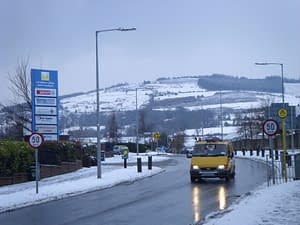 Astro Movers is the leading international moving company who offers moving service to Ireland. We provide international moving services to people and families moving to Ireland and overseas.
Our staff is very professional and available to assist you when you are moving to Ireland. We have expert surveyors who will visit you at your home, professionally trained local packing crews and all the specialist international moving capabilities to move you and your household goods overseas.
International Moving Service To Ireland
Astro Movers provides international moving services for individuals and organizations in Ireland who need to move staff overseas and into Ireland. We provide full support of your business and if you need to organize an international move, simply give us a call and we will take care of everything.
Storage Services When Moving to Ireland
Our staff is friendly and helpful and trained to move your furniture and belongings with care. Our vehicles are designed for moving furniture and are equipped with protective blankets, wrapping materials, boxes and trolleys, everything you need for a perfect move. Our storage facility is a specially built heated and secure warehouse.
We are dedicated to the people we move. We are continually upgrading our systems and practices to meet and surpass the expectations of our clients and their employees. Moving can be a stressful time and with this in mind, Astro Movers has identified the key elements to successful relocations.
Internationally, Astro Movers is considered an industry leader. The global consortium of the most professional, independent moving companies into the business, has recognized the Astro Movers commitment to excellence with their Gold Award in 2005.
As a business to business Service Provider, Astro Movers meets the exacting standards set by companies relocating their offices or personnel within Ireland and internationally. Our facilities are the largest and most modern in Ireland a comprehensive fleet of moving trucks.
In 1998 Astro Movers opened in Singapore . After 5 years of successful operation Astro Movers moved into a newly constructed 10,000 square feet warehouse in Singapore, to cater for our ever increasing list of corporate clients in this region.
Office Relocation Service Ireland
Let Astro Movers help you with planning your move – we offer a comprehensive service portfolio that ranges from giving advice to taking full responsibility for your entire move. When moving your office we understand the importance of each level of service our clients expect from us.
We can help you to plan a flawless move; Astro Movers has done this many times before with great success. Call us and one of our team would be happy to visit your office and we can then furnish you with a quote for removing or recycling your furniture or any other removal requirement you may have.
We provide re-usable, recycled crates for the packing and removal of all your filing and employee personal items. Your IT equipment can be packed into 'IT crates' which will provide a seamless removal for your employees from origin to destination.
Call our sales consultant at 67912488 or email enquiries to sales@astromovers.net