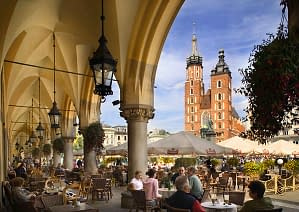 We are relocation and removals specialist aiming to provide new quality into Polish market of house and corporate relocation. We offer friendly, professional, expert domestic and international house removal service with excellent value for money in language you speak.
Our Mission:
Customer satisfaction with excellent moving service with no shipping damage, fulfill the removals on time and keep our promise.
Our Vision:
Become a trustworthy brand and being preferred relocation company by the customers in Relocation Sector in Europe.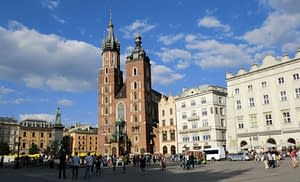 Get Free Online Moving Quote for Poland
Our quotes are always free. You'll use our house removal service once you're sure we are the right the right company. We take time and great care to estimate your move with attention to every detail. Just to avoid any misunderstanding or misinterpretation in the future. Once quoted, you won't be shocked by extra fees, taxes or surcharges.
Our team is the key
We know nobody and no machine can replace our valuable staff. We work hard, often day and night to offer you the highest standard of house removals service. People are the key of our success story and your happy move.
Moving to Poland with Astro Movers
You're move to Poland with Astro Movers – For many years Astro Movers has been providing an excellent door to door shipping and removal service to Poland, and can either transport your effects by shared load or by sole use container load. Household and personal effects can be transported to Poland in various ways; overland by road van, by sea containers or by air.
Comparing International Moving Quotes for Your Relocation to Poland
Astro Movers offers free moving quote service, but it is likely to save you a lot of money by providing the lowest quotes for your move to Poland. By comparing the quotes that you receive, you can quickly see the different services that are on offer from the different moving companies and make sure that you get the best value for your international moving budget.
Value of experienced International Movers
After submitting your request using the easy to use drop down menu on top, you will be contacted back directly by the companies to move you to Poland. They will arrange a customized moving quote for your international move to Poland. It doesn't have to be a hassle chasing around for quotes, because Astro Movers does the work in the background for you. It won't take you a long time to submit your moving request for your move to Poland, and in that one easy request you can get six obligation free responses!
Additional Removal Services – Astro Movers can provide a variety of additional removal services when moving to Poland. We can provide fully comprehensive international insurance, arrange international storage, and can also take care of your money transfer.
What Makes Astro Movers is the best choice for your next move?
•We're a family-owned business with big company resources. So you get the best of both worlds – individual attention to your move, along with unsurpassed worldwide capability of the Universal Express group with over 300 employees in Poland.
•We're not just a local branch of an international network. We manage our own hand-picked international network of colleagues worldwide that we know personally and can count on to ensure your shipment is handled the best possible way.
•We always ask you how we are doing, and keep records for every customer to see.
•We're local. Wherever you are in Poland – we've got an office near you to provide more flexible and cost-effective service.
•We're worldwide. No one serves more destinations than we do. And no one else can offer the same range of services we do worldwide.
•We've got more resources. With over 75 full-time professionals we won't let you down even in the busiest summer season.
•We've got fabulous packing crews – English speaking. They really make the difference on moving day.
•We're with you all the way – door-to-door. The buck stops here. The move manager you see at the survey is the person you will deal with until you're comfortably in your new home.
Call our sales consultant at 67912488 or email enquiries to sales@astromovers.net