Astro Worldwide Movers: Your Go-To International Movers and Packers in Singapore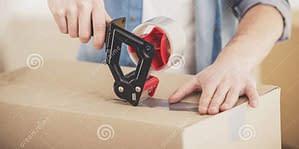 Moving isn't as simple as it looks.Everyone will need to deal with this at least once in their lives. And if you have a fear of moving and think that many things could go wrong or be forgotten, then our movers and packers in Singapore can help you with each step. So let's start packing!
Packing:
It is one of the overwhelming assignments which can't often bedisregarded or overlooked. Appropriately packed things are less inclined to break amid moving. We at Astro Worldwide movers use excellent quality break-free cartons and boxes, anti-static bubble wrap, packing peanuts, sealing tapes and boxes of different sizes. We make sure the packaging keeps your items safe within.
Astro Worldwide Movers and Packers in Singapore have trained and skilledworkforce for packing your items. With the most recent strategies and gear, our specialists ensure the safety of your belongings. Before moving, we exhort on using the perfect packing material and the correct sort of transportation to limit the chances of any harm. Glass, paintings, works of art, electrical goods, collectibles, china and metal itemswill be secured with the best packing materials.
Packing specializes in amassing and orchestrating the things regarding their sizes, materials, and weight. It involves careful planning to make a move as simple as possible. Our movers and packers painstakingly analyze the things before they secured. With a specific end goal to be able to pack diverse things, we have containers of every size that ensure protection.
Before you consider packing without any help else, remember that it must be transported and delivered securely, and dismantled at your new home or office. You cannot afford to get worked up at the last minute. Moreover, you can't considerably recollect the correct container of your garments and kitchen merchandise! It is indeed a hassle move to another place, and if you dislike chipped furniture and broken plates or destroyed lampshades, you will surely need our help.
Tips for Secure Moving and Packing:
Astro Worldwide Movers and Packers Singapore are experts and value your belongings as you do. We are not merely movers and packers; we also provide global moving facilities to provide you with the best transport of your goods over land and sea. We will also help you with your own packing and give you the best tips and tricks. Use these straightforward directions as a guide to pack your belongings and move to your new living space.
You require packing cartons and boxes of various sizes and moving units. Bubble wrap, packing peanuts, and tapes and other such packing products are easily available in the market. You can even come to us for packing supplies. We can even provide you with padding and covers as well, for extremely fragile items.
You need to group and categorize your items. By taking one room at a time and making arrangements for packing, you can cut down on any added confusion and pack everything in order. Use labels and markers to indicate what items are placed in each container. While you name all merchandise, add points of interest to it and where it needs to be put on arrival. This will assist you with unloading at the new place!
Categorize your items according to weight to ensure no heavily items end up breaking the delicate goods. Use light covering for heavier items and good padding and packing materials for fragile items.You can even use double packing to ensure added safety.
Always make sure to make an inventory of your goods, for the added benefit of knowing if anything is misplaced. Pack the things you need at hand separately. Keep a calm mind and do everything timely. Contact us for any needed help and we will be there as soon as possible.
Lastly, make sure you have all your documents and have gone through the necessary procedures for exporting your goods to another country. Have a systematic plan to ensure that you have done whatever that was required, to avoid any complications at the customs, or on arrival.
Contact us today at +65 6791 2488 to get a no-obligation quotation for moving and packing for any international destination. We would be more than happy to help your overseas relocation be a stress-free experience.