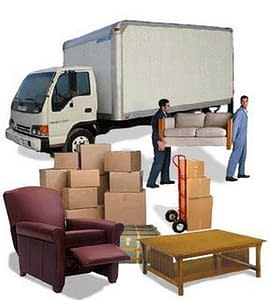 Moving to a new place takes a lot of preparation, energy and patience. It is always difficult to coordinate different aspects of the move with the movers, insurance and property agents. You should always try to engage the services of professional movers that can help you out, and the most important ones are the movers. Professional Movers can help you load and unload all of your stuffs especially the heavy and bulky ones, saving you lots of energy and effort.
Professional movers will ensure that your items are all taken care of. They will help you to wrap your fragile items in bubble wrap and place them in good quality moving boxes that are thick and sturdy.
It is not easy to find a professional moving company that provides excellent moving service that is value for money. You should always aim to contact a few different moving companies, requesting for quotes and the services they offer.
You will also need to know exactly how much items you need to move. This is often important when requesting for quotes. Some useful tips to help you out include telling them the number of bedrooms worth of items. Not only will you be helping them, you are helping yourself to save excess cost if you over estimate the space required. You should also seek to plan your moving day on a weekend as there is less traffic out there and toll charges are often not required. Not only are you saving money yourself, you are cutting down on possible traffic jams, ensuring that your items arrive at your new home in the shortest possible time.
In the event that you are doing all the packing yourself, be sure to use good quality packing materials. It is important to use sturdy moving boxes and durable tapes to hold them close. Although these packing materials may be slightly more expensive compared to inferior ones, they will ensure that your things do not get damaged during the move. By helping yourself, you are also helping the movers. The professional movers can fully concentrate on getting your things from point A to point B safely without having to worry about your boxes spilling open halfway.
Good quality packing materials can save your day and as the saying goes, help yourself to help others. This way, not only will you receive your items safe and sound, the mover workers can also fully concentrate on what they do best instead of having to worry about your items.