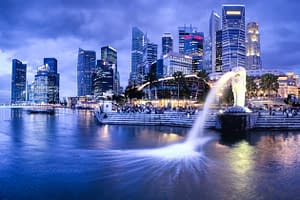 When hiring a professional moving service company in Singapore for move to Australia, you have to make sure there are no unexpected charges. Like most you are probably on a budget and have planned on the cost of your move and any unexpected expenses from the moving company can turn a stress-free move into a disaster. Here are a few helpful tips to make sure the price you see is the price you get.
These are just a few major things that companies usually charge for but do not go into great detail when they are trying to get you to book with them. Make sure you ask these questions there are very important and can make a big difference on the price of your move.
When you decide on a company ask them to send you a copy of their contract to read over before the day of the move, read the fine print and ask about anything that doesn't make sense. Any moving company with nothing to hide should not have a problem giving you a copy. If they are unable to provide a copy, consider choosing another company.
An established professional mover can also make budgeting for a move much less complicated. While a moving company can assist with an estimate outlining the costs of a move and save one the time of adding up the numbers and prevent unanticipated costs during a move. More importantly, professional movers can help you save on an asset even more valuable than what is in your bank account- time!