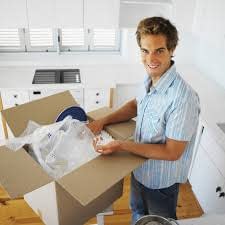 The increasing competition among the moving companies has led them offer a wide range of services to meet the needs of various customers. It is important to understand the different kinds of moving services. Also it is necessary to know the facts that decide the cost of relocation. Whether you are moving locally or across the country, you should wisely decide over the relocation services that you exactly need.

Generally, moving companies provide services such as self moving service, packing, storage, corporate relocation etc. You can choose from the many services according to your needs and budget. Let us take a brief look at these services.
Self Moving Service: In self moving, you pack the stuff yourself and hire the moving pods or trucks from the moving company. The self-moving service reduces your relocation cost to a great extent. You are charged only for the space and weight of the materials you load in the truck. Loading a moving pod is easy as it is at ground level.
Packing Service: The movers carefully pack the fragile items making sure that they do not break while relocating. Different types of packing boxes are used for items to ensure their safety. The movers come to your home and carefully pack all your belongings. They bring everything needed to pack the stuff safely and professionally.
Storage Service: If you have shortage of space at your new home to accommodate all your belongings, storage service is the ideal solution. You can store some of your belongings in the storage cells provided by these companies. These storage units are ideal for temporary as well as long term storage.
If you are planning to move to another country, you should consider hiring the services of an international moving company. To find the leading international moving companies in Singapore, browse the Internet.