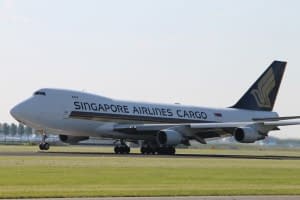 Astro is a leading freight company working in this field from last several years. The company has more than 900 destinations across the globe and still engaged in expanding its market share. The primary objective of the company is to get more market share and provide best quality services to its customers. Due to the fact, company is spending more money in obtaining modernized tools and to incorporate latest technology including well-trained staff. At Astro we provide Import as well as Export services worldwide, Providing international cargo and air freight including extra baggage's globally.
Comparing to other companies, Astro offers efficient, competitive and flexible options of freight services to their clients. During air or sea freight we ensures safe and on time delivery so that you can enjoy hassle free journey. The services offered by Astro includes export packing service, free storage service, door to door, door to port, door to airport, transport insurance and custom clearance and delivery. Astro cares for its customers and therefore, has very economical and affordable rates for everyone.
Air Freight charges depend on actual weight and calculated by volume metric weight and have different charges for after every kilogram or ton. It has a specific formulae i.e length x width x height and then divide it by 4000 as applicable.
Example
Measurement 58cm x 48cm x 32cm = 890,88 cubic centimeters which divided by 4000, results in, kgs rounded up to 23 kgs. It shows that the rates offered by astro are quite economical with accurate and perfect services.
Call our sales consultant at 67912488 or email enquiries to sales@astromovers.net