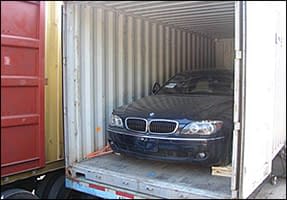 Astro worldwide movers are well known company renowned for moving car services across the globe. They facilitate their customers by providing services for saloons, classic and motorcycles, convertibles to global destinations. Astro serves this through RO/RO shipping, private container or shipping container services. We have 20 feet containers and 40 feet containers in which a car and personal effects can easily be placed and stored for shipment.
These heavy and spacious containers can easily accommodate 2 cars at a time without any hassle. Whereas, shipment of cars is not an easy task therefore, astro has some rules and regulation and some services which are essential to follow. Astro provides the following car shipping services which include Pre-inspection report, marine insurance, car storage, tracking and monitoring services and engine bay and pressure washing.
We are specialized in providing car shipping services and in order to avail our services you can contact us  sales@astromovers.net . By logging onto this website we will provide you all required details and information you require. Through this you would be able to plan your schedule and shipment items accordingly if you have all the details in your mind.