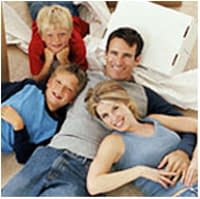 Relocating into a new house is not at all easy as it involves a lot of planning and preparation. To reduce all the stress and hassle, it's important to invest in a professional moving company. They can do what most people cannot quickly and efficiently. Opting for a professional moving company is ideal for those who want to shift in a stress-free manner.
Here are some of the reasons that explain why hiring a moving company is more than necessary.

Hiring a professional moving company helps you save a lot of time and effort. They offer services which provide the safest and most efficient means of transporting your belongings, using their properly trained workforce. Moving companies aim at completing the moving job in a timely manner.
Hiring a moving company offers you a great sense of assurance and convenience. Professional movers have the experience and expertise to pack your inventory and relocate them in a safe and timely manner. Trying to do it yourself, some of the items could break in the process of packing and moving.
Most of the moving companies provide all the material needed for packing the belongings. They use different types of packing boxes for various items and make sure that all the items are packed and transported safely and securely.
Professional moving companies know how to price a move accordingly. They are experienced enough to know how long the move itself will take to arrive to your new place. So, there are no surprise and hidden charges at the end of the move.
If you lack space for all your belongings at your new how, there is no need for you to worry. There are many reputed moving companies that offer temporary as well as long term storage facilities at affordable charges. These storage units are safe and secure.
Are you moving to Australia? Hire a moving company now that offers a wide range of moving services at affordable charges. Don't forget to ask for a free moving quote so that you can plan your expenses accordingly.